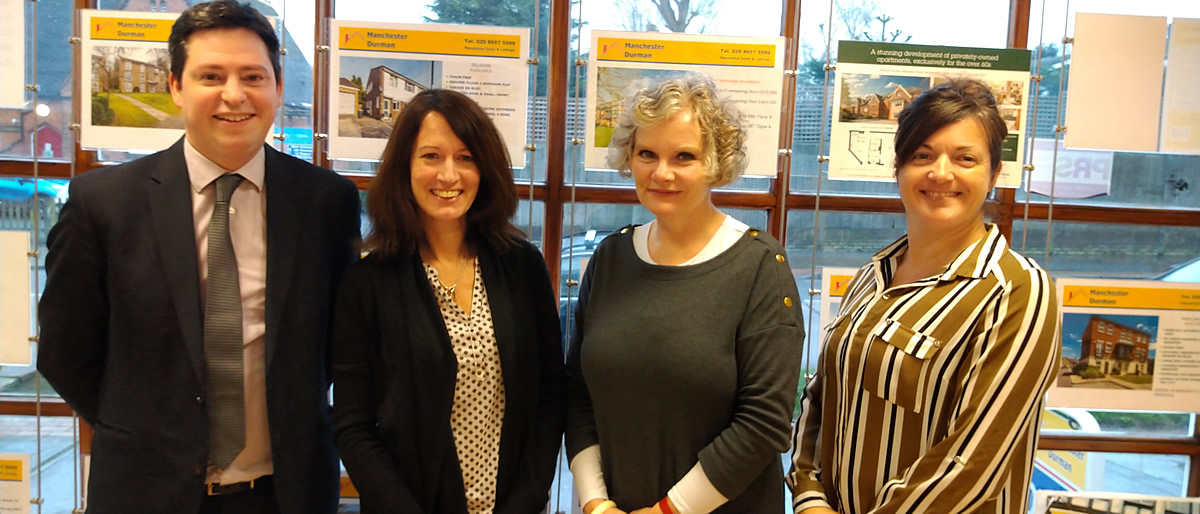 Our Team
Tracey Taylor - Practice Manager
Tracey Taylor is another great multitasker here at Manchesters and she does help the cohesiveness between the Legal side of the office and estate agency, so often under pressure and with a constant smile. She has enormous patience like the others and has an excellent memory for detail. You can be sure of getting excellent attention from her and getting some very useful insights into what the local area has to offer as Tracey knows the area well and the sort of things a young family looks for.
James Manchester - Partner, Solicitor and Estate Agency Manager
James has been a Partner since 1998 joining his Father in the Legal Practice in 1994 and with Andrew Durman his co-partner here opened the estate agency, now known as Manchester Durman Estate Agency in 2006. James thoroughly enjoys all things property related and the thrill of making satisfied buyers and sellers.
Caroline Allanson - Senior Negotiator
Caroline has become Senior Negotiator at Manchester Durman in a very short space of time in fact nearly three years and has acquired a tremendous amount of skill and knowledge in that time, helped by the fact that she has lived in Sanderstead for a long time and has good understanding and knowledge of what makes this area so special. Caroline is particularly good at making nervous buyers feel at ease and encouraging them to step forward when perhaps they may have passed an opportunity by.
Caryl Peters - Negotiator
Caryl is one of our Saturday negotiators and is very good at picking up where others have left off and leaving everyone fully updated with events of the weekend, bringing great vitality and enthusiasm to the role and a fresh pair of legs at the weekend. Like the others here she is very sympathetic, patient and good at putting buyers at ease and encouraging them to look at properties in a way they might not otherwise do so. Caryl is also a local lady as with all our negotiators and so getting buyers to see the benefits of the area is second nature to her.
Gill Bashford - Negotiator
Gill is brilliant when it comes to multi-tasking which is just what you need in a busy estate agents office and nothing is ever too much for her. Gill's speed and accuracy are invaluable. She has been with us for nearly two years.
Julia Martin - Senior Negotiator
Julia is a Senior Negotiator and also a Legal Secretary for James Manchester which is very useful when handling both the sales aspects and the legal aspects as she is constantly up to date with what is happening and that makes for a great advantage as a chain progressor. She brings valuable exuberance and intelligence to the agency and has a wonderful sympathy with people which naturally draws people in and puts them at ease - just what any estate agents' office needs. Julia has been with the firm for 10 years.
Andrew Durman - Partner and Probate Solicitor
Andrew joined James Manchester as a Partner in the legal office in 2004 and later they opened their estate agency now known as Manchester Durman Estate Agents. Andrew is popular and well liked by his Clients. His knowledge of elderly client law is especially useful to older families contemplating selling.